When you discover something that you love, you want to shout about it from the mountaintops.
Well, maybe you don't, but I do.
5 Vodka Lemon Ginger and Cranberry Orange Liqueurs are a couple of my newest Loves. And Bacon Fatte is my mountaintop, so here's a major "product crush" that I'm very happy to share with you:
My husband and I tasted 5 Vodka at a housewarming gathering not too long ago, and it was, quite literally, "love at first sip".
We learned that behind the deliciousness is a small group of artisans (really smart, creative artisans with a great sense of style) producing an exceptional, hand-crafted product with just a few, high-quality ingredients. Oh, and for the 'Win' in my heart, they're making it in small batches right here in Minnesota!
These lovely liqueurs immediately inspired all kinds of sweet and savory things here in the Bacon Fatte kitchen. The liqueurs exactly the kind of thing that cooks and bakers are always trying to concoct themselves to give their dishes a little extra edge. But the folks at 5 Vodka do it so well, there's really no reason to go through all the hassle of making it yourself (and that's not something I say very often)!
Earlier this summer, I got to meet the amazing artisans behind 5 Vodka in person. They're not at all what you might think… They haven't let their celebrity status go to their heads! They're down to earth, clearly fond of their craft, and always striving to do the right thing for their brand and maintain their standards.
The fine folks at 5 Vodka provided me with even more "inspiration" (aka, some of their wonderful product) so I could keep coming up with recipes and ideas for it. (I told you they were amazing!) But for the #AD record, all opinions and genuine fondness for the product are my own. I would say great things about 5 Vodka even if they hadn't given me free booze because it's really, really good.
If you haven't heard of 5 Vodka yet, here are 5 neat little tidbits about the company:
First of all, we have some things in common! 5 Vodka is made in Minnesota – just like BaconFatte.com, and the company is a little over a year old as of this post – also just like BaconFatte.com. (Woo-hoo! Congratulations, guys!)
5 Vodka is available in over 300 retail locations throughout Minnesota. If you're not in Minnesota, don't worry! You can visit their website to find locations that ship!
5 Vodka is made from just 5 natural ingredients. Clever naming strategy, right? (Ingredient label watchers, rejoice!)
I'm willing to bet that you, too, will soon be mixing up all kinds of variations!
Here are a few of the super simple recipes (Coming This Week!) we've come up with using 5 Vodka Infused Liqueurs:
Lemon Ginger Blueberry Fizz Cocktails | BaconFatte.com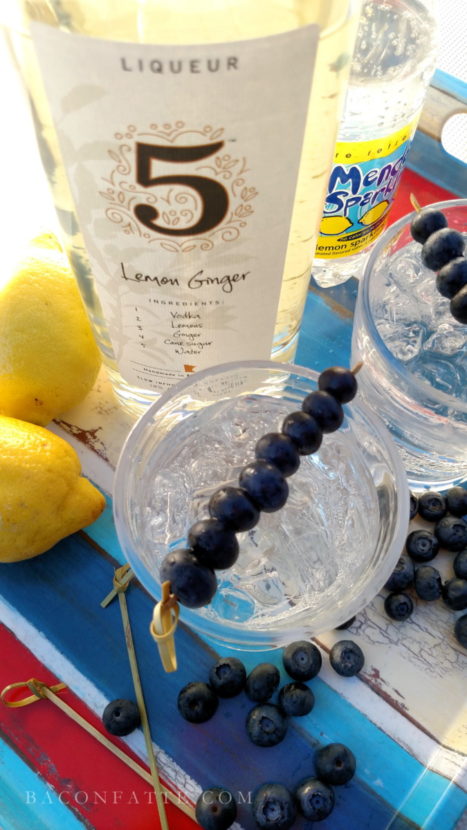 Lemon Ginger Berry Cocktail Cubes | BaconFatte.com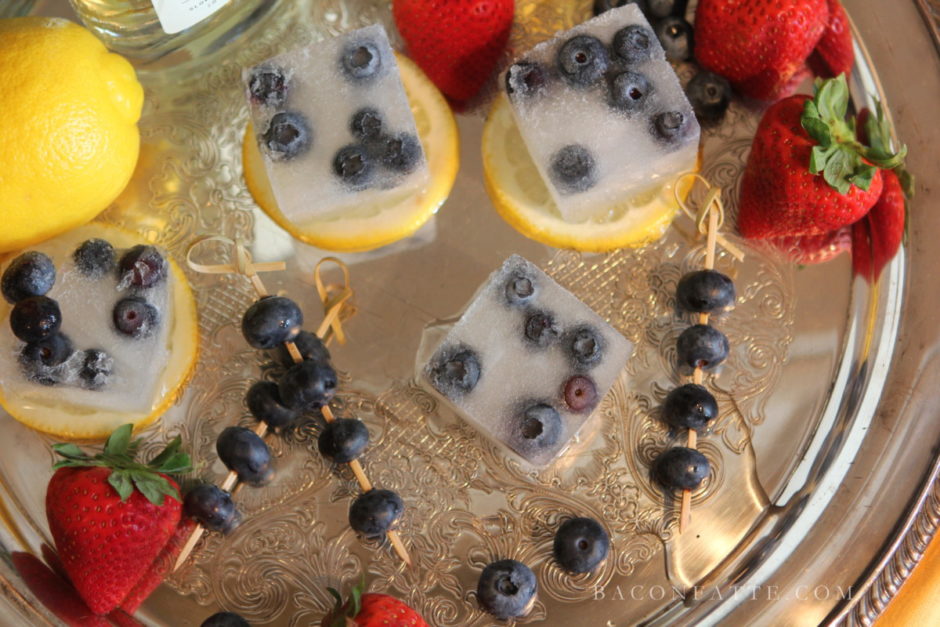 Grilled Salmon with Boozy Fruit Salad | BaconFatte.com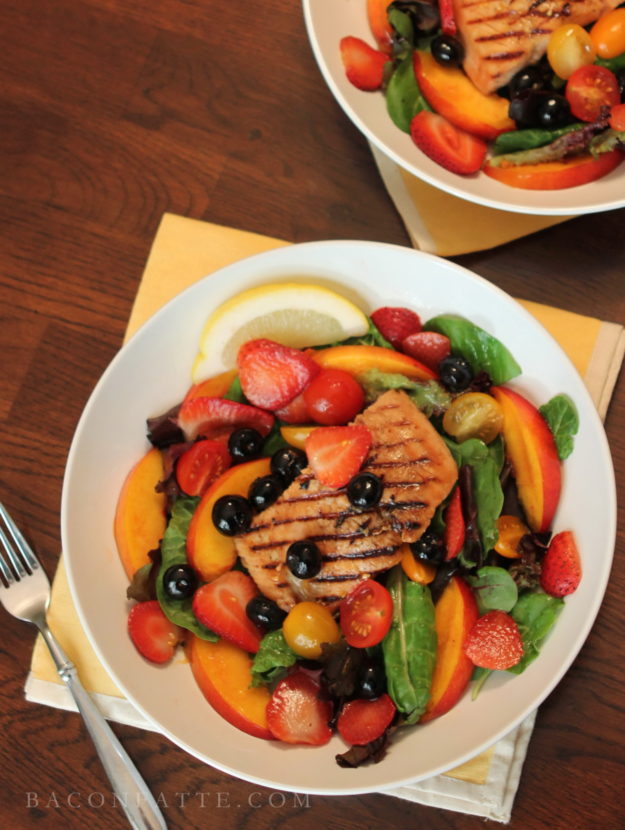 Berry Citrus Fizz Cocktails | BaconFatte.com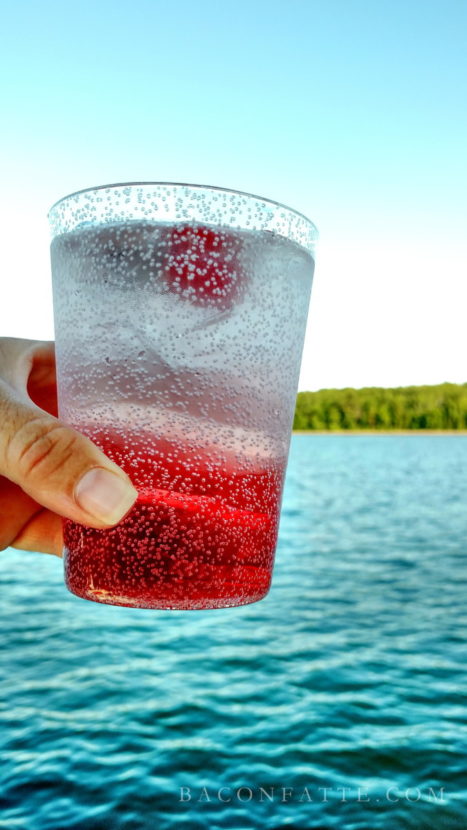 Lemon Ginger Vinaigrette | BaconFatte.com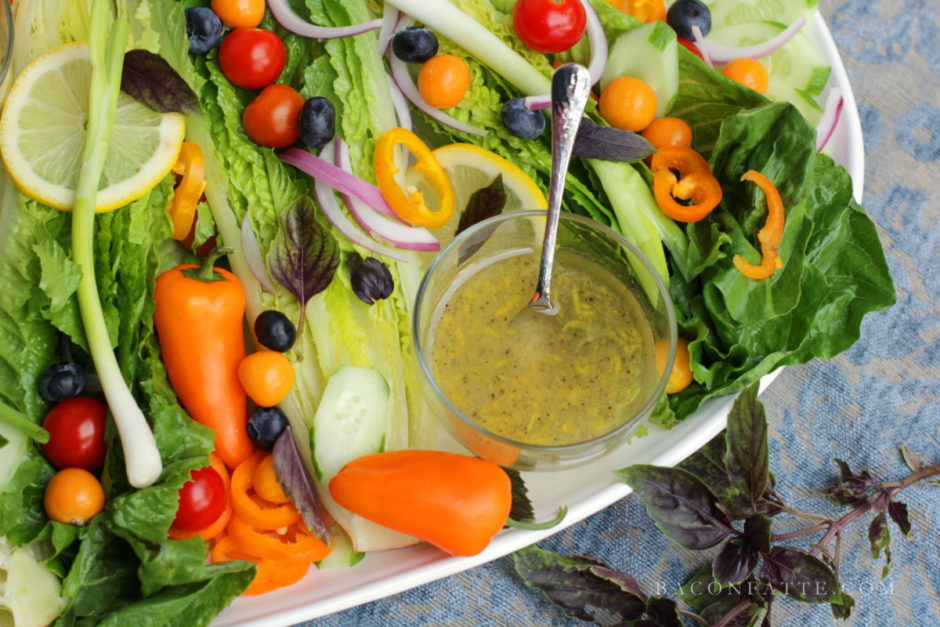 Boozy Lemon Ginger Squares + a non-boozy version | BaconFatte.com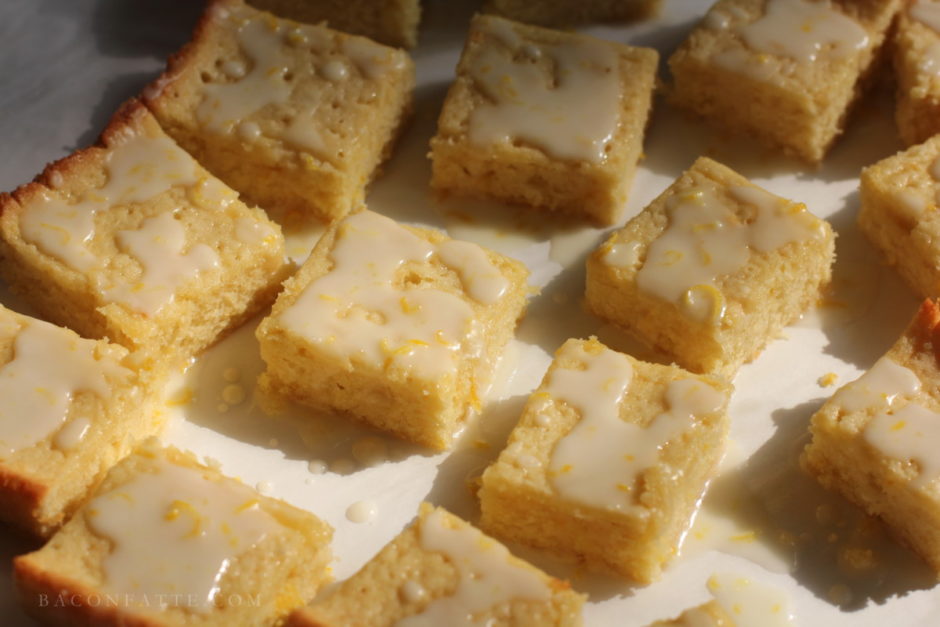 These recipes have been a total 'hit' in our house (and on our boat) this summer, and many more are on their way. I really hope you'll try them soon!
Want to get to know 5 Vodka a little better?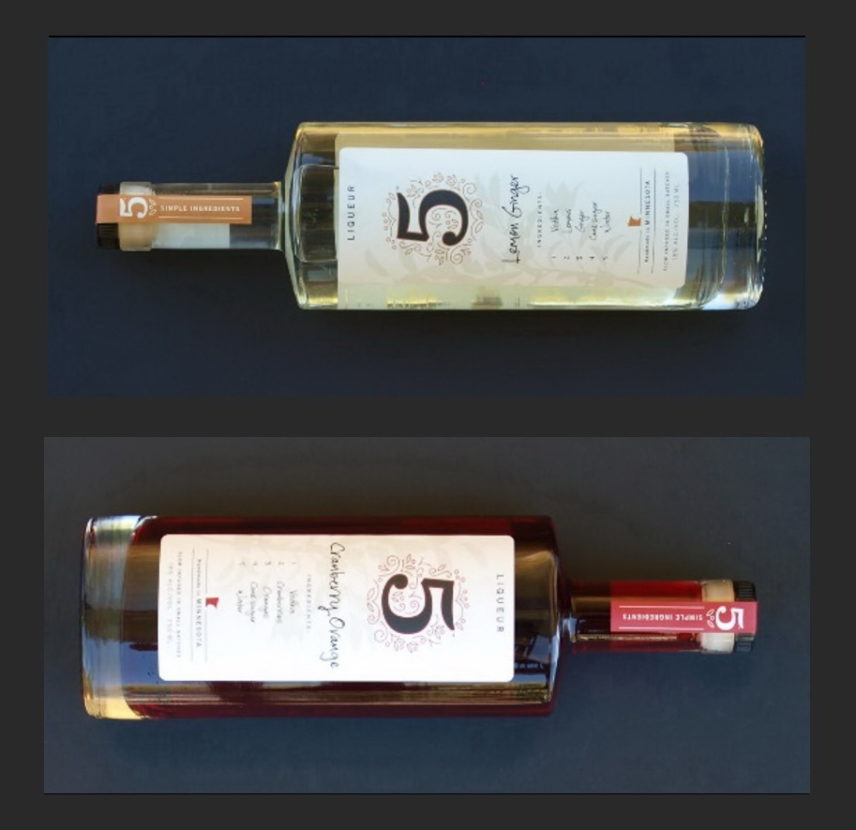 Visit their website – fivevodka.com!
Like them on Facebook @fivevodka
Follow them on Instagram @5onice
Find them on Twitter @5on_ice
I would LOVE to know what you think when you try these and other 5 Vodka recipes!
Please feel free to leave a note here on the blog in the comments below, and share your creations on Facebook, Pinterest, Instagram, Twitter, and/or Google+ . Make sure to hashtag #baconfatte or tag @baconfatte in your social media posts!