I'll be the first to admit that I go a little crazy over recipes on occasion. There's nothing better than discovering new flavors that light up your life – especially when they can be enjoyed in multiple ways. (That's why there are several variations of this recipe!)
That's kind of how I feel about our favorite Chimichurri Sauce and it's colorful cousin, the Giardinera Chimichurri Sauce. After making it several times, we started inventing versions that suited different occasions, and now we have this "magic" sauce that rocks our world in a variety of ways.
While we absolutely love chimichurri with a gorgeous grilled flank steak – which is how we originally discovered this wonder of wonders.
We also love it with grilled or roasted chicken, pork loin, or thick-cut chops. We typically make extra because it's delicious with all kinds of other grilled, roasted or sautéed vegetables that we've tried it with as well.
One of my favorite discoveries was using chimichurri as a dressing for quick, easy, and beautiful side salads. We had a little left over from a family dinner party, so we tossed it with some chickpeas and the rest is history.
These salads can easily be classified as "no-recipe recipes" because they don't require a lot of specific ingredients or measurements, and you can whip them up in just a few minutes.
This Chimichurri Salad with Beans and Corn is just one of three variations that we've enjoyed. We really like the flavor and crunch that sweet corn adds. You can use fresh or frozen corn, but if you're cutting fresh corn off the cob, don't forget to include the delicious corn "juice"!

Chimichurri Salad with Beans and Corn
This Chimichurri Salad recipe is quick and delicious, and it's really versatile, too! It's perfect as a light main dish or a hearty side dish. *Recipe from BaconFatte.com*
Recipe from:
Michele Phillips
Serves:
Makes about 3½ cups of salad
Ingredients
1, 15 ounce can of garbanzo beans (chick peas), drained & rinsed
1, 15 ounce can of red kidney beans, drained & rinsed
1 cup sweet corn kernels - fresh or frozen
½ cup Chimichurri or Giardinera ChimichurriSauce
Preparation
Combine all ingredients in a large bowl.
Serve immediately, or cover and refrigerate until ready to serve.
Cook's Notes:
*Flavors are best at room temperature.
You might also like to try this Chimichurri Salad with Beans and Tomatoes salad: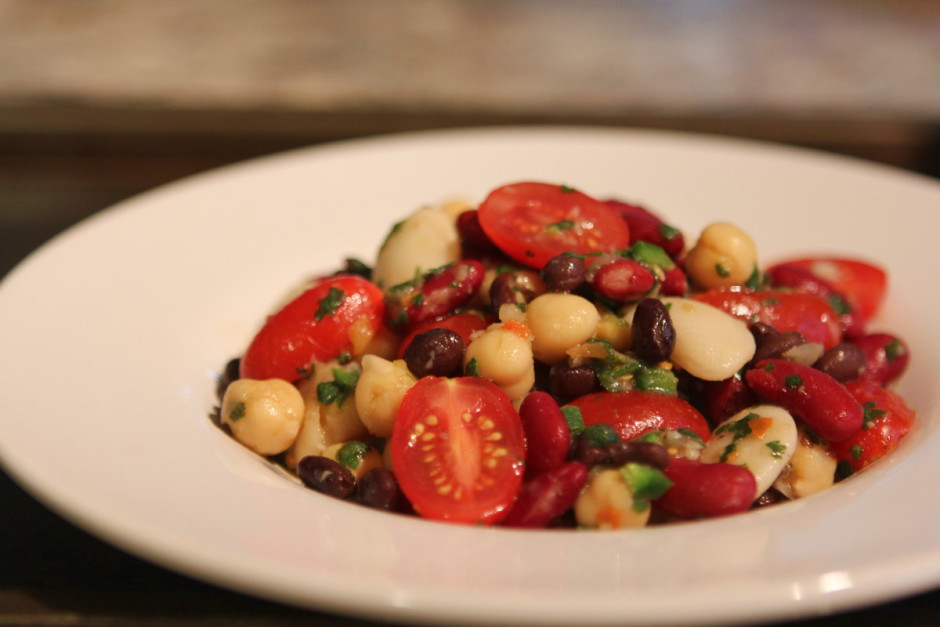 And this beautiful Mixed Chimichurri Salad with Beans, Cherry Tomatoes, Green Onions and Lettuce: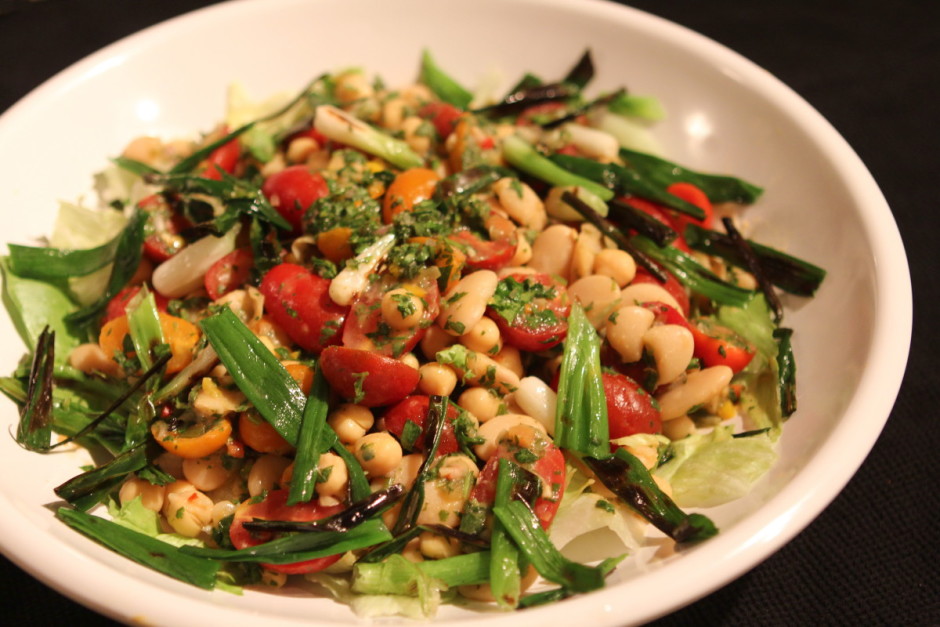 If you're looking for something even heartier, you'll love this delicious Rice and Beans with Corn and Chimichurri recipe!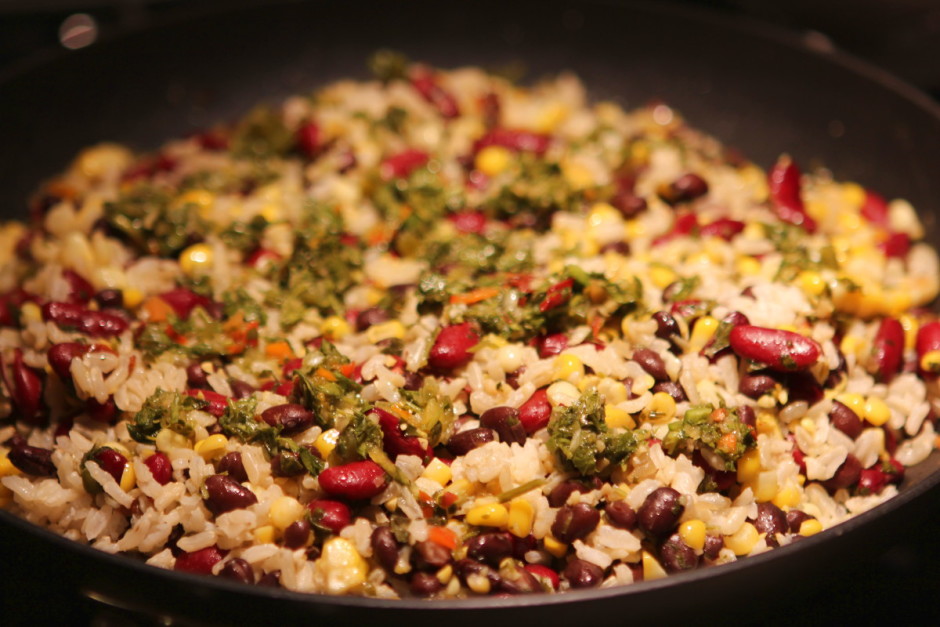 Hope these delicious salads end up being one of your favorite Go To's as well! You can't beat the simplicity and versatility, and they're good for you, too. We'd love to hear what other variations you come up with! Let us know by commenting here on the blog and make sure to hashtag #baconfatte or tag @baconfatte on Facebook, Pinterest, Instagram, Twitter, and Google+ when you try this recipe. Thanks for sharing recipes and stories with us here at BaconFatte.com!