This Clean Green Goddess Dressing with Avocado Yogurt is not a classic green goddess dressing recipe… it's simpler and cleaner, and really, really good!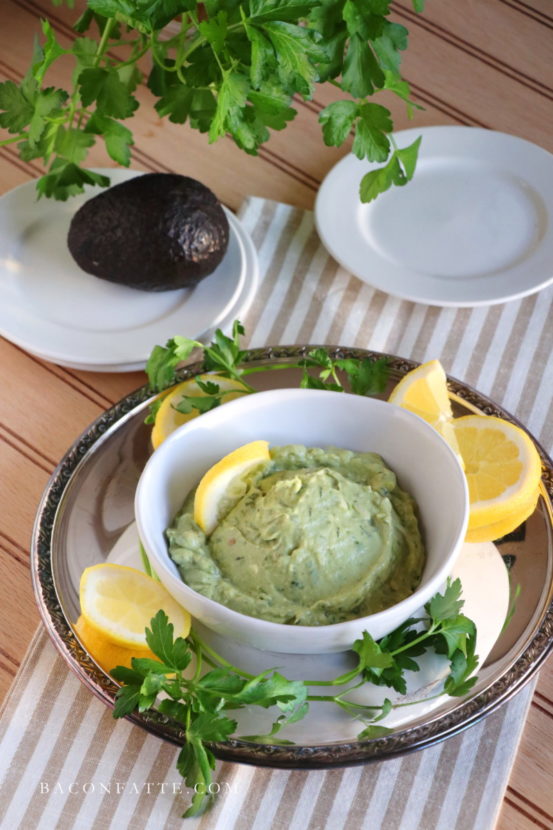 After finding the recipe on Earth Fare, I played around with it a bit. First I added some olive oil with the intention of tossing it with a bunch of Romaine, but it didn't need oil. Lemon juice – always my Go To – quickly found its way into the recipe, and was then punctuated with zest in the next trial.
Citrus zest, in my opinion, adds curiously rich, almost savory notes to the brightness of citrus juice. For those of us obsessed with lemon, it's almost sacrilege to waste good zest so I'll find any excuse to add it to whatever I'm cooking or baking. In this case, it really brought the flavors home.
The first time I made this green goddess dressing, I added a lot of extra garlic which reminded my husband of a "more potent" old school scratch-made Caesar that a friend used to make. My husband loves bold flavors, so he really liked the extra garlic. Do what works for you in the garlic department. This is a very forgiving recipe, so feel free to play with flavors in general… Add more mint, additional herbs, or even spices and red cracked pepper flakes if you like a little heat!
Although this is a thicker green goddess dressing – even if you add all three tablespoons of lemon juice (which I highly recommend) – it tosses well for a great salad. It's also wonderfully dip-able, making adding more fresh veggies to your diet a no-brainer.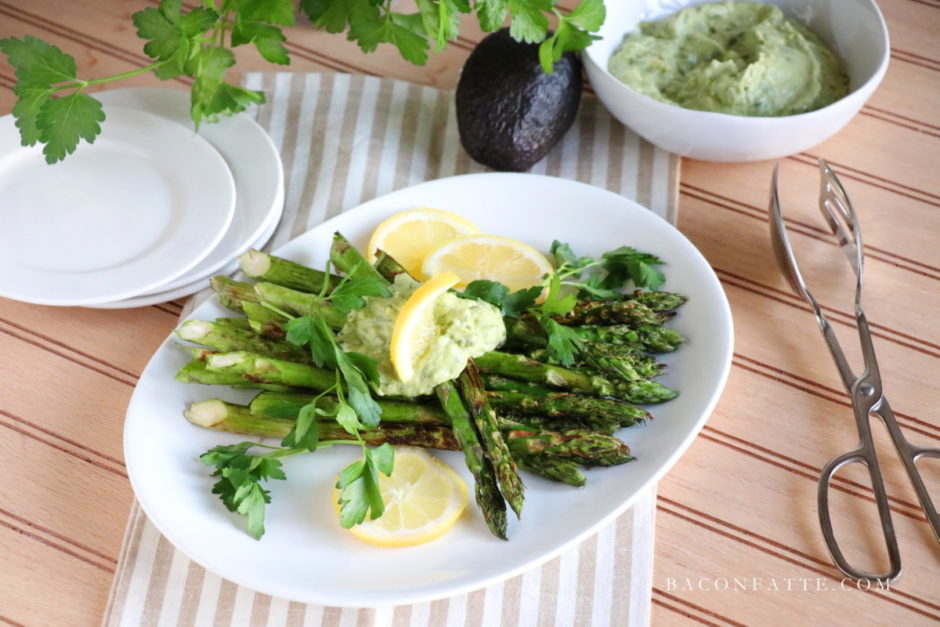 I love serving this dressing with grilled asparagus. Lemon and asparagus play exceptionally well together, and although I rarely add anything other than a little olive oil and fresh lemon when I cook asparagus, this green goddess dressing is wonderful with it! It's wonderful with all kinds of vegetables, really, and also makes a great spread for sandwiches and wraps. Try it instead of guacamole on tacos and burgers, too. You're going to love how absolutely delish – and flexible – this clean green goddess dressing is!
Enjoy!
Clean Green Goddess Dressing with Avocado & Yogurt
This Green Goddess Dressing is thick and rich with lots of citrus & herb flavors - and it's totally guilt-free. Enjoy as a dip, dressing, or spread on salads, veggies, tacos, sandwiches, burgers & wraps!
Recipe from:
Michele Phillips, BaconFatte.com
Cuisine:
Dips, Sauces & Dressings
Ingredients
1 avocado, diced
2 - 3 Tablespoons fresh-squeezed lemon juice
Lemon zest from ½ lemon
1 tablespoon apple cider vinegar
⅓ cup Greek yogurt (I used full fat yogurt)
2 - 3 cloves of garlic, finely chopped
¼ cup fresh Italian parsley, finely chopped
2 tablespoons fresh mint, finely chopped
Fine sea salt and freshly ground black pepper, to taste
Preparation
In a glass mixing bowl, add the diced avocado, lemon juice, lemon zest, and apple cider vinegar, and yogurt, and mash/mix it until mostly smooth. Then add the garlic, parsley, mint, salt and pepper, and stir well to combine. Cover tightly and refrigerate until serving. Keeps well (refrigerated) overnight.
Cook's Notes:
*If you'd rather, you can also combine the ingredients in a blender or food processor.
*Add the citrus right away to help preserve the fresh green color of the avocado.
*Recipe adapted from
Earth Fare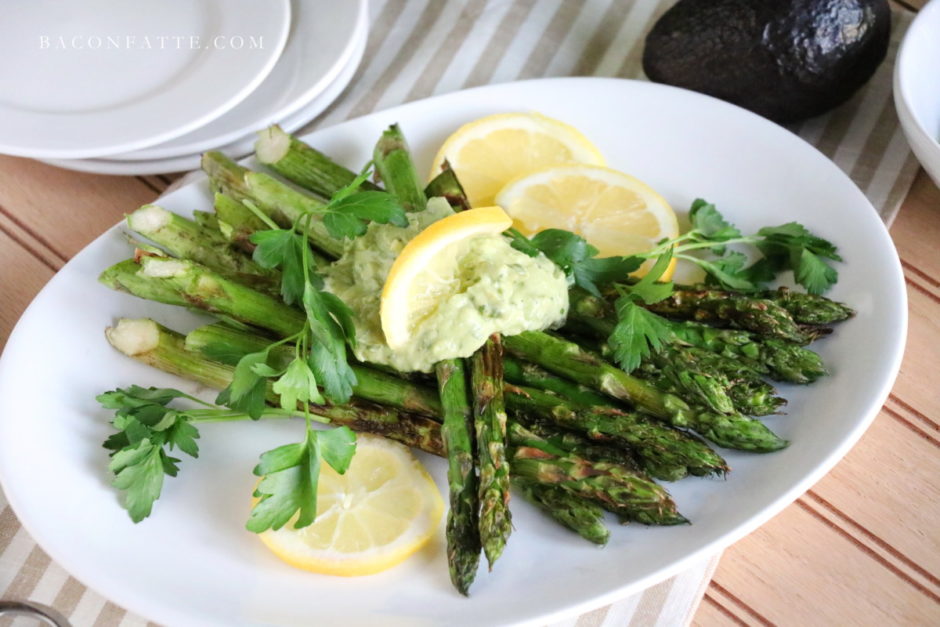 Making this Clean Green Goddess Dressing with Avocado & Yogurt recipe?
Feel free to leave a note here on the blog in the comments below, or share your creations on Facebook, Pinterest, Instagram, Twitter, and/or Google+ .
Make sure to hashtag #baconfatte or tag @baconfatte in your social media posts!