Every summer, I go on a hunt for a new beverage to enjoy when the temps reach their peaks.
My husband and I spend a lot of time on our boat during the summer months, so we favor beverages that are more refreshing as opposed to heavy and overly boozy. We often entertain onboard, so we also like cocktails that are easy to share and don't require a large arsenal of ingredients.
This summer's search didn't take very long… we fell in love with 5 Vodka's Lemon Ginger Liqueur the minute we tasted it.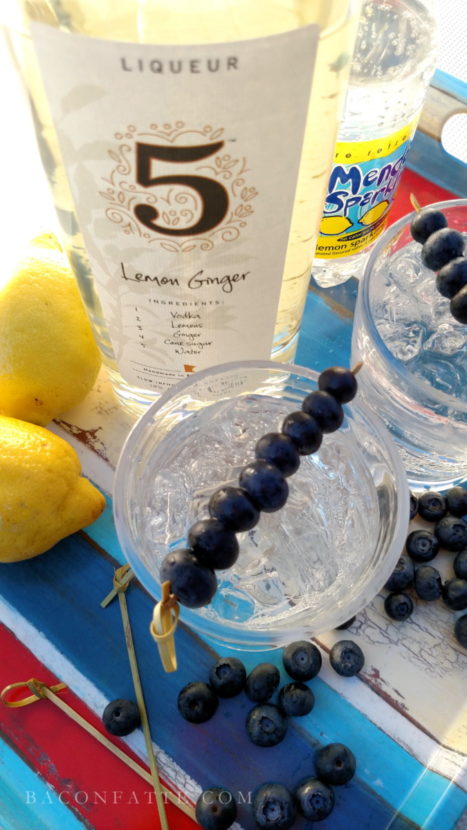 As much as we loved the Lemon Ginger Liqueur just poured over ice, we played around with mixes a bit to create a light, easy lemon ginger cocktail. We found that the perfect complement is Mendota Sparkling Lemon Water.
It's another favorite of ours so we always have some on hand, and with its crisp, lemony taste, it was the obvious choice for our new-found summer refreshment.
Before long, some fresh blueberries joined the party and this uber refreshing cocktail was complete!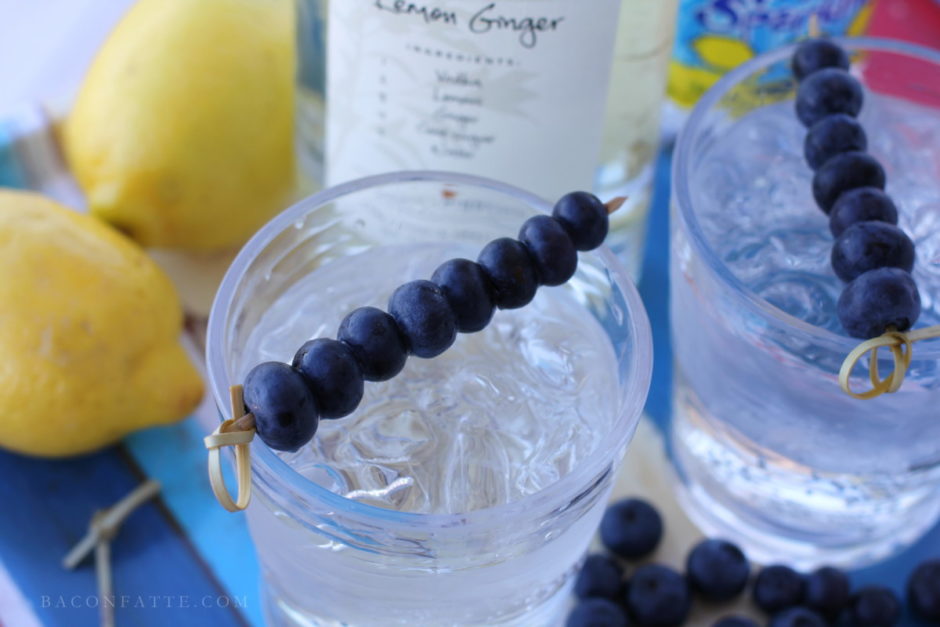 This lemon ginger cocktail is light and bubbly with just a hint of sweet. And those happy, healthy little blueberries taste so, so good with the lemon and ginger notes – they're a must!
You'll love this simple, three-ingredient lemon ginger cocktail just the way it is, but it's also easily adaptable. Throughout many rounds of, um… "testing," we often added more fruit. Fresh lemons, of course, brighten the taste even more. Fresh strawberries and mint are also really good in this lemon ginger cocktail.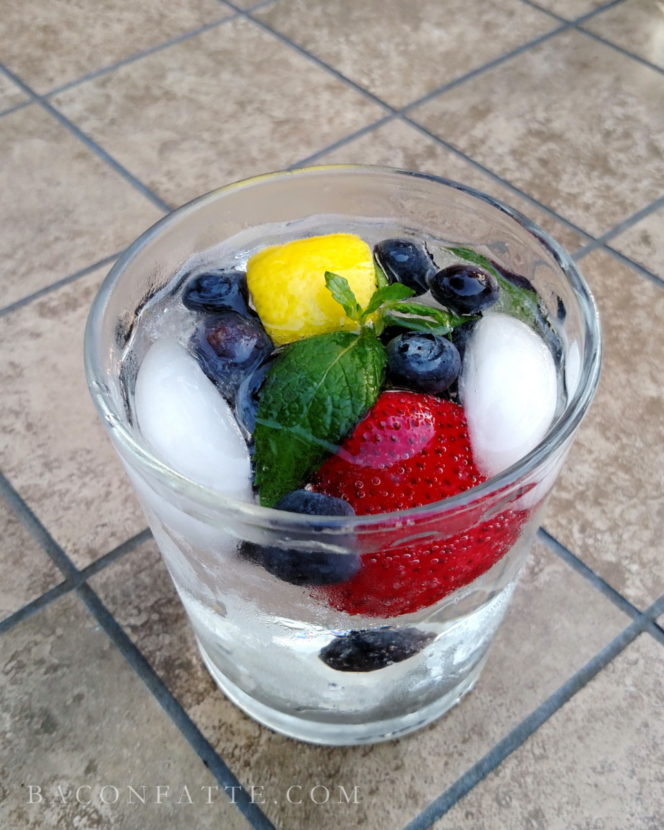 If you want to bump things up a bit, toss in a shot of your favorite plain vodka. The only thing I wouldn't recommend adding to this cocktail is "flavored" spirits or sugary fruit juices of any kind – they'd overpower the fresh, delicate lemon and ginger notes.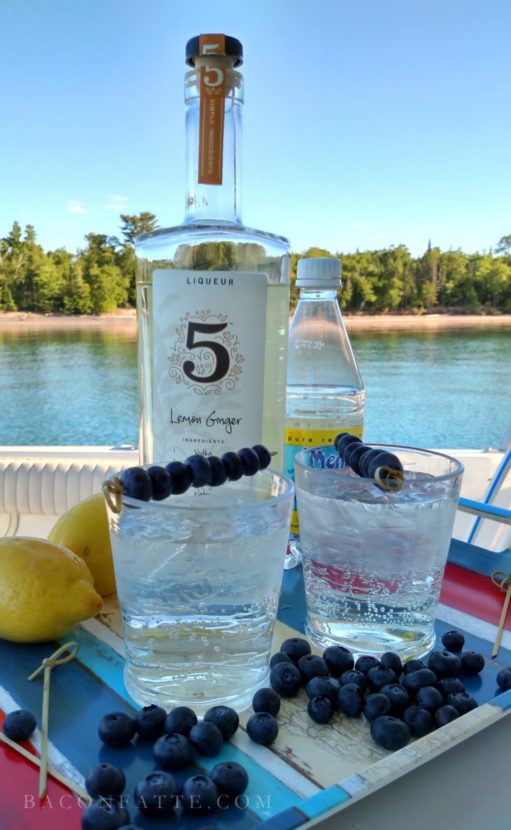 "5" is definitely one of our new faves. Click here to find more easy-breezy recipes that will take you from Happy Hour to Dessert any day of the week!
#AD Note: The fine folks at 5 Vodka provided some of their wonderful product so I could keep coming up with recipes to use it in. But for the record, all opinions and genuine fondness for the product are my own. I would say great things about 5 Vodka even if they hadn't given me free booze because it's really, really good.
Enjoy!
Lemon Ginger Blueberry Fizz Cocktail
This Lemon Ginger Blueberry Fizz Cocktail is light and bubbly with just a hint of sweet. And the happy, healthy little blueberries taste so, so good in this cocktail - they're a must!
Recipe from:
Michele Phillips, BaconFatte.com
Recipe type:
Boozy Drinks & Cocktails
Ingredients
1 – 2 ounces 5 Vodka Lemon Ginger Liqueur
ice cubes
4 – 6 ounces sparkling lemon water (such as Mendota Sparkling Lemon Water)
½ - 1 ounce plain vodka (optional)
fresh blueberries to garnish
fresh lemon wedge (optional)
fresh strawberries, halved or quartered (optional)
fresh mint sprig to garnish (optional)
Preparation
Add ice cubes to a low ball glass, pour in 5 Vodka Lemon Ginger Liqueur and sparkling lemon water, and stir gently. Garnish as desired and enjoy!
I would LOVE to know what you think of this recipe when you try it!
Feel free to leave a note here on the blog in the comments below, or share your creations on Facebook, Pinterest, Instagram, Twitter, and/or Google+ .
Make sure to hashtag #baconfatte or tag @baconfatte in your social media posts!