Things don't have to be fancy to be fabulous, but if something happens to look (and taste!) fancy when it's actually super simple, then it's a total win/win. This super simple toast is one of the ways we've enjoyed the fabulous Smoked Salmon Butter with Scallions and Lemons that we made recently.
Salmon Butter Toast is delicious on its own as a light snack, or as accompaniment for soups, chowders, pasta dishes, salads, and (of course) with fresh grilled or roasted salmon.
You can use a toaster oven or the broiler to make your toast, or use a hot skillet on the stove top.
Spread a good amount of salmon butter on one side of the bread slice. Then toast it – butter-side down – in a medium-hot skillet until it's browned to your liking. Turn over to lightly toast the other side, and serve warm with fresh scallions.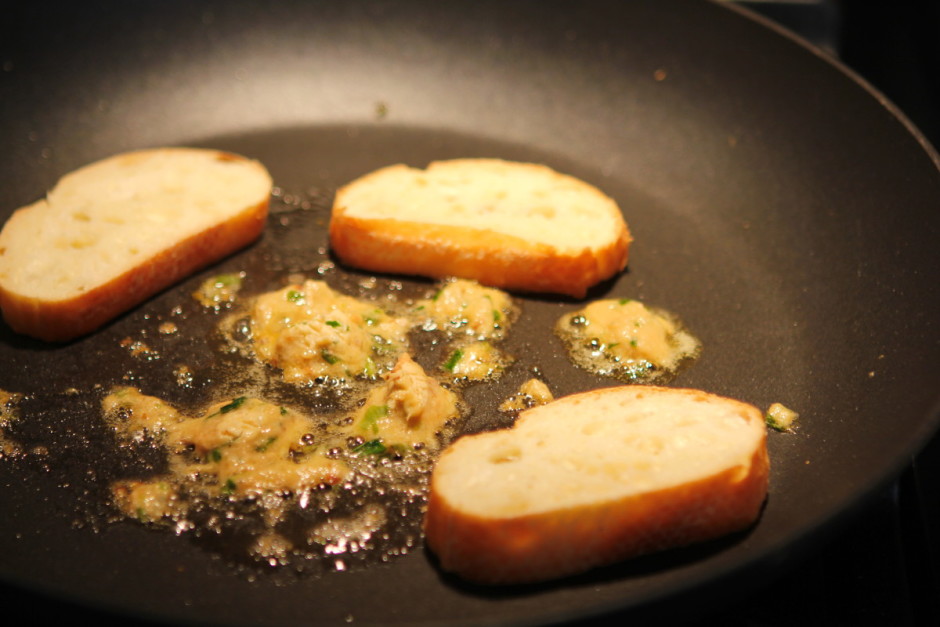 This compound butter also lends itself to some of the most incredible homemade croutons we've ever had! To make croutons:
Take a day-old baguette and cut 6 – 8 thick slices (at least 1/2" thick), and then cut or tear the slices into large, bite-sized chunks.
Add 2 tablespoons of salmon butter and 2 tablespoons of olive oil to the skillet, melting and combining the ingredients together. Place several bread slices in the hot mixture and toast the first side. Then turn so both sides are toasted and flavored with the butter and oil mixture, and the croutons are as lightly or heavily toasted as you like.
Serve on top of fresh salads or soups, or make breadcrumbs to use in salmon burgers.
Enjoy!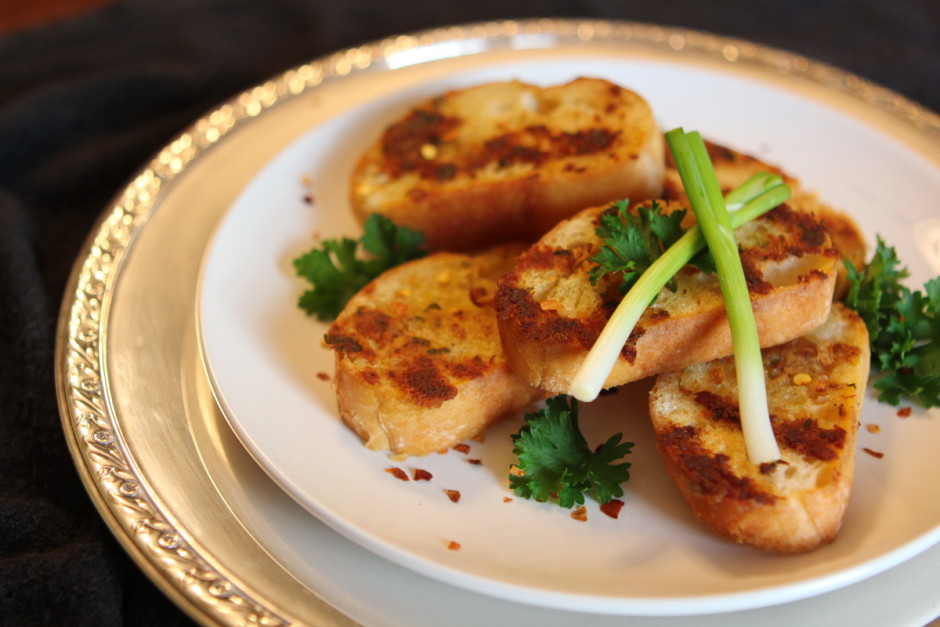 We'd love to hear how you liked this recipe! Let us know by commenting here on the blog, or share it with us on Facebook , Pinterest, Instagram, Twitter, and Google+, and make sure to hashtag #baconfatte or tag @baconfatte!