I like cool kitchen tips that make life easier just as much as the next person. This one has been around the internet block a time or two hundred so I take no absolutely no credit for the concept, but it's one of my favorites.
Tomato paste is one of the best ways to add flavor to just about anything, so it's nice to have it on hand in ready-to-use portions. Yes, the brilliant squeeze-what-you-need tomato paste tubes are also a good option, but if you like buying in bulk and want a little more longevity for your ingredients, here's an idea or two for you.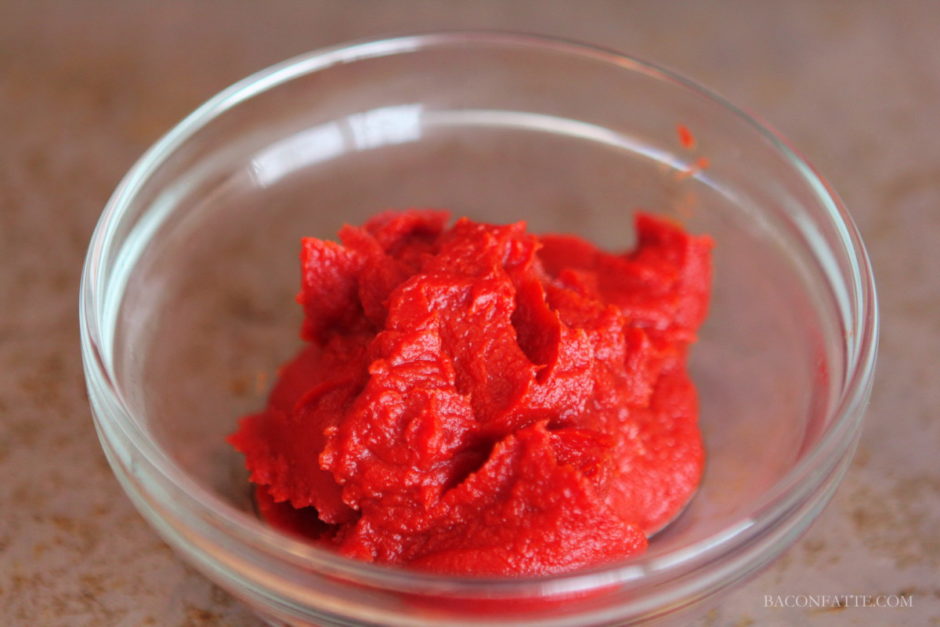 Some recommendations for freezing pre-portioned tomato paste include placing tablespoon-sized scoops in a lined container and then freezing the scoops together. And, it would probably work just as well to put the paste into a silicone mini muffin pan or cake pop mold to freeze them before putting them into a freezer-safe bag or container.
But I take a slightly different approach because I totally "geek out" out on details, and because l feel like the extra layers of protection will hopefully keep the tomato paste a little fresher in the freezer: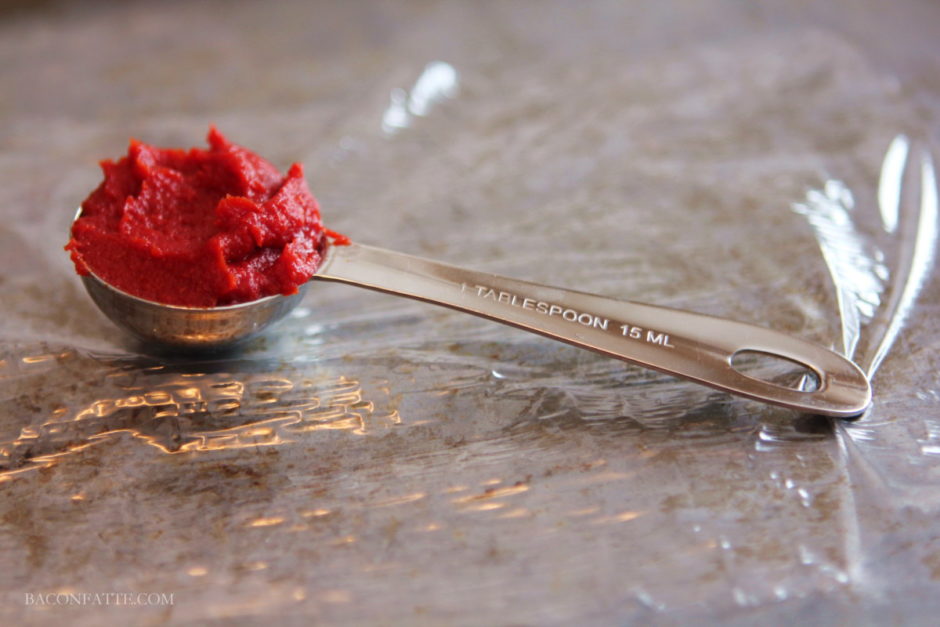 Note: If the packages stick a little when you're ready to use them, just run them under warm water for a second to loosen the plastic wrap if needed.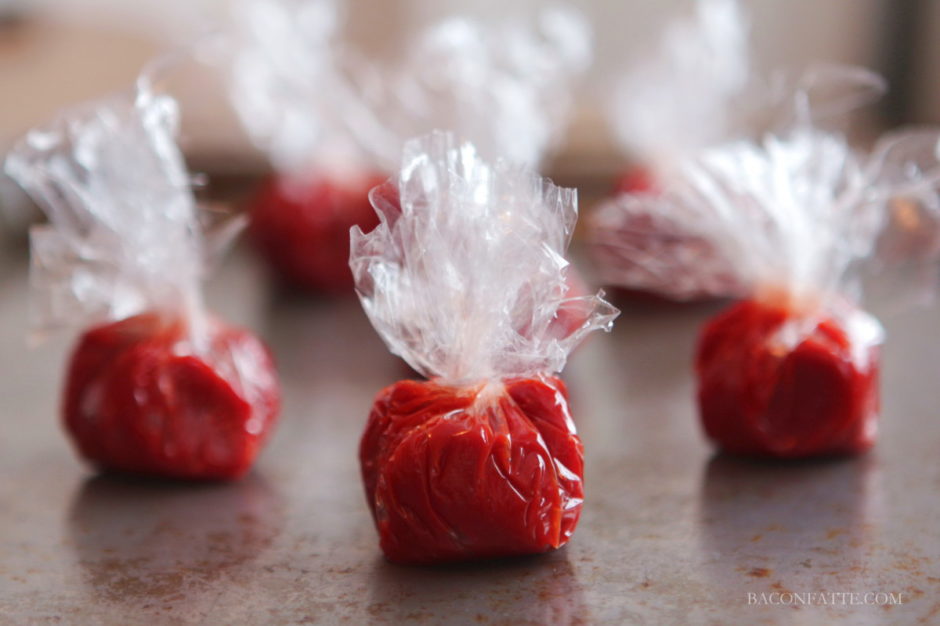 Because I always hope to bring something extra to the table, here are a few additional tomato paste  tidbits:
Here's to tangier sauces and a multitude of more savory flavors made possible by small amounts of bright red "gold"!
If you have any other brilliant tomato paste tidbits to share, I'd love to hear them! Let me know by commenting here on the blog or sharing it on Facebook, Pinterest, Instagram, Twitter,and/or Google+… Make sure to hashtag #baconfatte or tag @baconfatte!