Raspberries turn apple cider into a bright, festive drink warmed with cinnamon and bay.
Whether you make this in a crock pot or on the stovetop, it'll be a fabulously fragrant addition your menu.
A single batch goes a long way, and both children and adults can enjoy the same beverage which makes party planning a little easier.
It's absolutely delicious just the way it is, but if the weather outside is particularly frightful, adding a little brandy or spiced rum (for the adults) will make this drink even more delightful!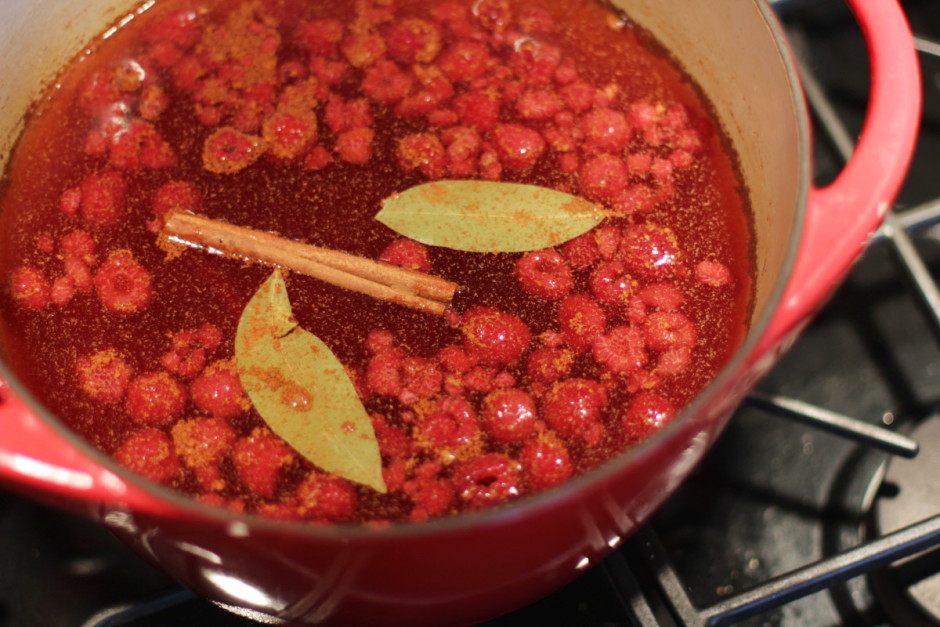 Warm Spiced Raspberry Apple Cider
Raspberries turn apple cider into a bright, festive drink warmed with cinnamon and bay.
Ingredients
1 gallon apple cider
1 package of frozen, no sugar added red raspberries (about 10 ounces, or 1 cup)
1 teaspoon ground cinnamon
1 – 2 cinnamon sticks
2 dried bay leaves (optional, but adds nice depth to the flavor)
Preparation
Combine all ingredients in a crock pot or a large pot or Dutch oven that will hold more than one gallon (16 cups) of liquid.
Mix ingredients well and simmer for a minimum of one hour (but preferably two or three hours before serving) over low or medium heat. The longer this simmers, the better the flavors marry and the more the fragrances will fill the air.
Note: The raspberries tend to pale as they cook. I usually add more for serving as needed.
Remove the bay leaves and cinnamon sticks after three hours.
Ladle into heat-resistant cups and serve warm. Reduce temperature or remove from heat while serving so the cider doesn't get too hot to drink.
Cook's Notes:
*Make sure to get frozen raspberries without added sugar so the cider doesn't get too sweet.
*You can also use 1 cup of fresh raspberries if you prefer.
*If you want to serve this cider from a decanter or a heated server with a spout, make sure to strain the raspberries, etc., out of the cider first so they won't clog the spout.
*This can be made the day ahead and chilled overnight. Save the cider bottle so you can store cooled raspberry apple cider in it.
* If making ahead, add only ⅓ of the raspberries when you make it, and add the rest the next day when warming it to serve so the raspberries don't get too soft.
*If you need to make more than a gallon, make additional batch(es) the day before and add to the warmed pot as needed. Add more raspberries as you go as well.
Cheers!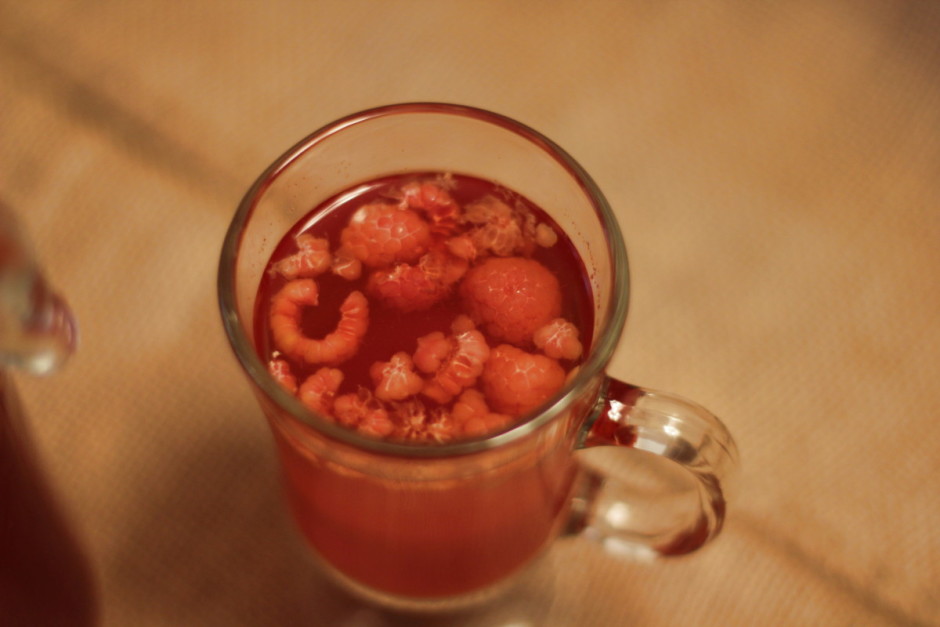 We'd love to hear how you liked this recipe! Let us know by commenting here on the blog, and share it with us on Facebook, Pinterest, Instagram, Twitter, and Google+. Make sure to hashtag #baconfatte or tag @baconfatte!